Below are a series of posters designed for Rat Labyrinth Supreme Supreme, a theatre production company based in Middleton, Wisconsin.
This poster was made to advertise Ant Wedding The Musical. Overall, I aimed to keep the design readable and visually striking. The musical itself featured an eclectic plot set in an apocalyptic timeline. In order to capture the obscure nature of the play, I decided to keep the poster entirely in black and white. Each object depicted is a part of a key plot point.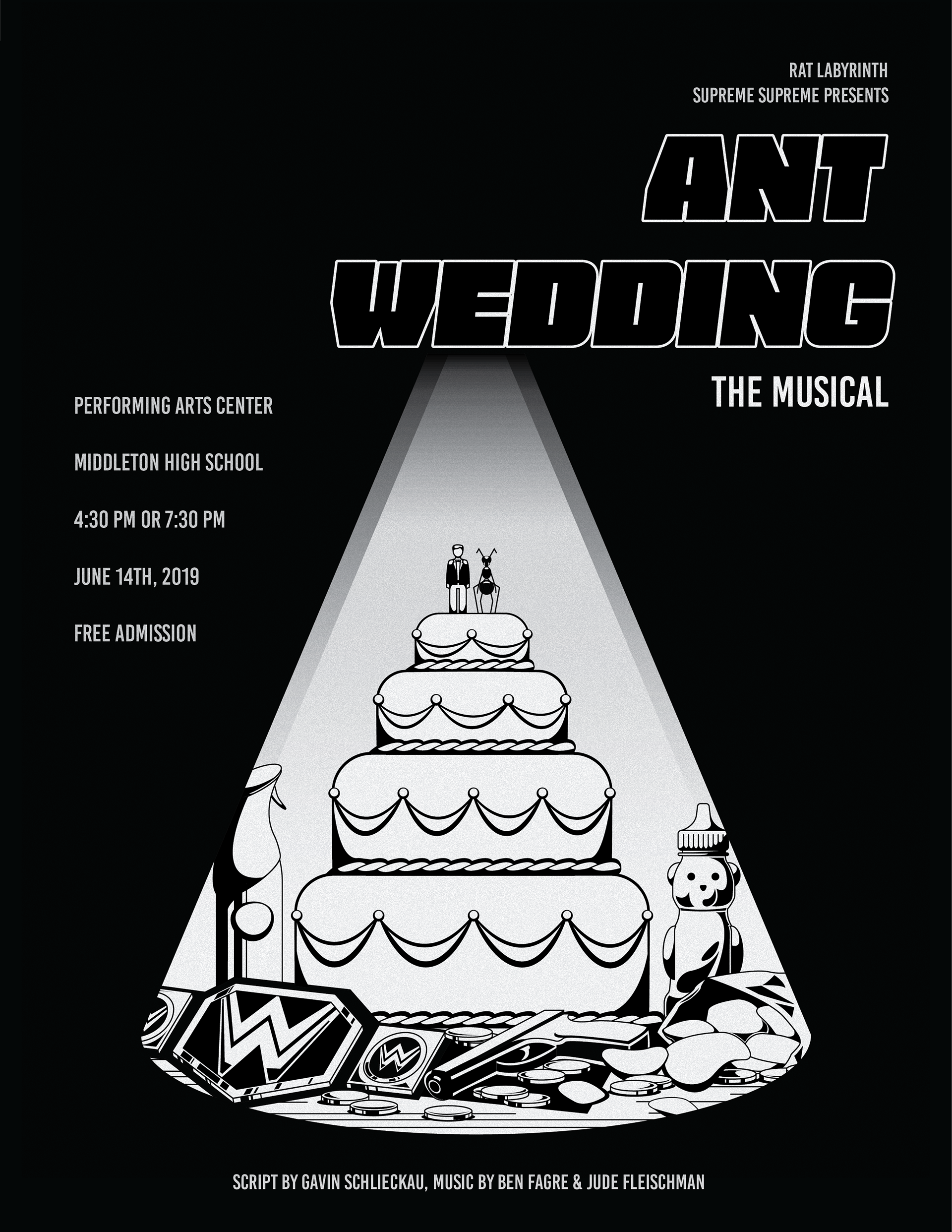 The Dracula Spectacula Poster
This poster was for a Dracula-themed event to promote and fundraise for Rat Labyrinth Supreme Supreme's upcoming shows. I designed the poster to be visually striking (accented by the use of red) and easy to read. I also made sure that it was stylistically consistent with the previous poster I made for them (the Ant Wedding poster).